Buying a home in Austin, Texas, is a significant investment. As a large city and one of the most competitive in the real estate market, it's critical for today's home buyers to have a feel for the community and neighborhood they plan to move to in Austin. Having an experienced real estate agent by your side isn't just a good business decision; it's practically critical in today's real estate climate. Leslie Gossett is a true asset to the community, providing home buyers with unparalleled insights and resources to ensure they buy and sell confidently in the Austin market.

Consider turning to her if you are looking for homes for sale in Tarrytown or any other area of Austin. Here are a few reasons she's your best choice.
#1: The Top 1%
Two of the most important factors to consider when choosing a real estate agent are their network and ability to demonstrate exceptional service. Leslie Gossett excels in both facets. She is in the top 1% of real estate agents in Austin, and in this type of competitive marketplace, that's a big deal. She's committed to working closely with her clients to ensure they find the Tarrytown home that's right for their needs or sell at the top price possible.

Experience matters when working with an agent in an area where there is a lot of competition. Tarrytown real estate is no exception to this rule. As a top performer in her community, Leslie Gossett knows how to sell at the very top of the market and how to help you price your home confidently. At the same time, she's also committed to matching homes to people, ensuring they get the property that's a perfect fit for their specific needs.
#2: A Comprehensive Background
Though she's worked her way up the ladder focusing on real estate, Leslie Gossett has a comprehensive background that includes being a tough negotiator and a solid communicator, which lends itself to the critical skills expected of a real estate agent. Her passion for real estate dates back to her time at
Texas Christian University
. While studying for her finance degree, she had the opportunity to work two internships in residential brokerages. These opened the door to gaining market insights and the core skills she uses today to help her clients get the best possible results with Tarrytown real estate.
Leslie became a licensed real estate agent in 2008, and since that time, she hasn't slowed down. She owns her own staging company, which provides exceptional opportunities for her clients looking to stage before buying. She also owns an art curation business, indicative of another passion she has outside of real estate.
#3: Experience in the Luxury Market
While there are many reasons to work with an experienced agent, those tapping into the luxury market of
homes for sale in Tarrytown
or other areas of Austin need to have a professional luxury agent right beside them. These homes sell for millions of dollars and typically have a lot of competition surrounding them. Whether you are selling or buying, it's pertinent to ensure you are investing wisely in this area.
Leslie's experience in the Tarrytown luxury market is unmistakably evident. She's focused her efforts in this area for over 11 years, and through those years of experience, she's helped buyers purchase upscale homes in some of the most in-demand regions of Austin. When investing in Tarrytown luxury homes for sale, you'll want to have Leslie in your corner to ensure the absolute best transaction possible.
#4: She's Passionate About Her Clients
While she is a businesswoman, Leslie works hard to ensure her clients receive the very best attention to their needs. She provides clear advice and guidance even in more complex situations. Her clients often mention their appreciation for her one-on-one personal skills and her desire to put them first in the transaction.

Leslie feels strongly about being there for her clients and providing availability around-the-clock. In the Tarrytown market, it's critical to do so because homes sell quickly, and opportunities can slip away. Leslie spends time learning about her clients, including their lifestyles, passions, and interests, all to help them find the very best homes for sale in Tarrytown or the surrounding areas.
#5: She's a Creative Professional
Real estate is an industry that requires creativity. Each transaction creates opportunities to dazzle a would-be buyer when proper attention is paid to the property. One of the ways Leslie does this is by always having a keen eye. She's worked hard to build a clientele that expects the very best in home sale prices. To do that, she markets properties in unique ways to draw the attention of the best buyers.
#6: A Tenacious Professional
Yet another core reason to work with Leslie is that she's the ultimate professional, with an exceptional ability to provide remarkable insight. She's a strong negotiator with intimate knowledge of the Tarrytown market and meticulous attention to contract details and financial analysis. She'll ensure that every detail is considered, whether you're placing an offer or accepting one.

Leslie has become the go-to real estate agent in the area for questions or advice on Tarrytown real estate. Her expertise in the region has created countless opportunities to help hundreds of people achieve their buying or selling real estate goals.

Austin and Tarrytown can be pricy locations, but not all of it is worth the sticker price. For those considering buying real estate in Tarrytown, it's critical to work with a real estate agent who can easily and comfortably communicate true worth. A solid analysis of the market helps with this.
#7: All Resources in One
When it comes to buying or selling homes in Tarrytown, Leslie works hard to ensure she can provide every service and resource a home buyer or seller will need. That includes providing:
Insight into market conditions within the local neighborhood to help provide more accurate pricing details

Comprehensive knowledge on home improvements and upgrades that may boost ROI and home sales prices

Outstanding resources for home staging to ensure that property buyers can see the full potential the home offers

Cutting edge technology and marketing services that can help locate the very best buyers for the property

Local networking and resources to meet the needs of home buyers and sellers in unique circumstances
Leslie is the person to find for those looking for a particular property or one with unique features. She's worked hard to understand the Tarrytown community over the years. Her expertise and unique, innate skills that meet the needs of her clients allow her to consistently help even the most discerning buyers find the best homes for their needs.
#8: She's a Passionate Mother
When considering the purchase of real estate in an area like Austin or Tarrytown, it's critical to have someone that understands your needs and what's most important to your financial goals. As a mother, Leslie offers a unique viewpoint and perspective that assists her buyers in seeing communities, schools, and other resources they need. Home buying is not just about purchasing real estate; it's about creating a home and, for some, raising a family. Leslie can share genuine viewpoints and insights in this area.
#9: She's Respected by Her Peers
There's no doubt that competition exists for people buying and selling real estate. That's especially true of both the Tarrytown and greater Austin markets. Yet Leslie is well respected by her peers for many reasons, including her ability to meet expectations and produce outstanding results.

The excellence with which she does her job is evident in many ways. She has earned a spot in the Kuper Sotheby's President's Circle thanks to her accomplishments and all she does for her clients. What's more, she's noted for her integrity; her clients recognize that she has a high level of expertise and is dedicated to their best outcome in this challenging market.
#10: She Knows Austin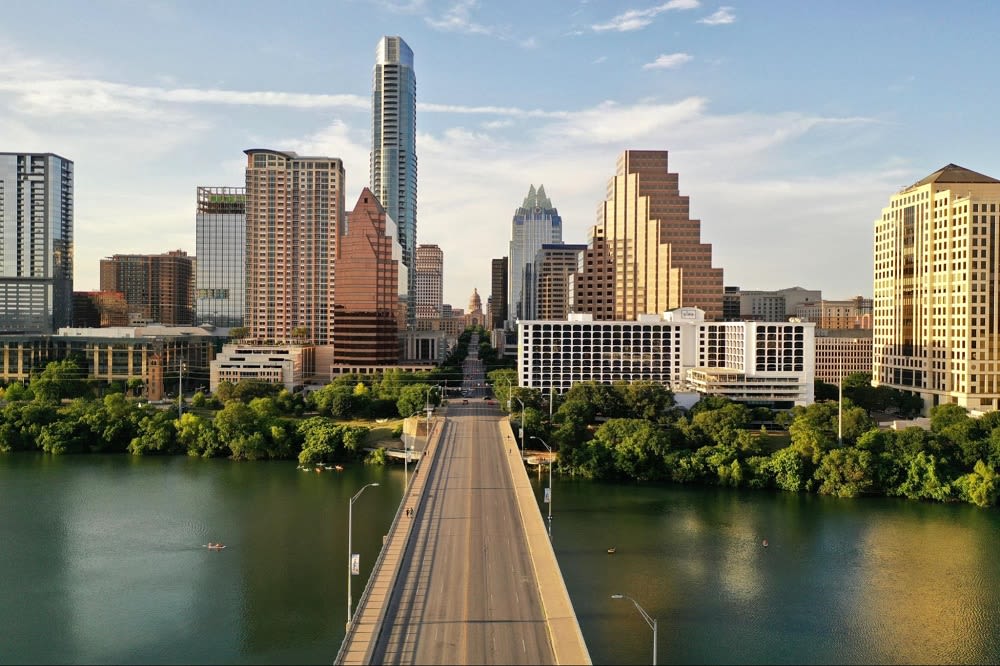 Perhaps most important for home buyers and sellers is Leslie's intimate knowledge of
Austin
and the surrounding areas. She prides herself in being able to help her clients with real estate decisions in Tarrytown, Westlake, Barton Creek, Clarksville, Downtown Austin, and Zilker, among other communities.
She can help determine home values and locate even the hardest-to-find gems in these markets. Leslie's your go-to provider for those interested in finding a place to call home or their next investment property in the Austin metro area.
Find Out What Leslie Has to Offer Today
Tarrytown real estate
, as well as the greater Austin area, is a hot and competitive market space. Working with a skilled agent is paramount if you plan to be a part of this market by buying or selling a home here.
Leslie Gossett
is your go-to provider in the area, especially for luxury real estate.
Contact Leslie today
.