Austin has quickly become one of the country's most desirable cities. It's a bustling, exciting destination that effortlessly blends urban access with the natural beauty and character of Texas. According to Thrillist, Austin has undergone a "food renaissance" over the past ten years, as the BBQ and Tex-Mex-heavy city began to welcome a diversity of other cuisines and styles to its palette. As such, it's become one of the most exciting places to eat in America.
Comedor
Comedor is a hip, modern restaurant with an exterior as unique as its food. High ceilings and an industrial vibe set the scene for a varied, flavorful interior Mexican cuisine experience, including bone marrow tacos and the chocolate tamale — a few of my favorite menu items. Let me elaborate on the bone marrow tacos. Bone marrow forms the taco base, which is then filled with quelites, smoked butter, and pecan gremolata. The presentation is beautiful, and the flavors are unforgettable. If you enjoy cocktails, you'll also want to order something from Comdeor's robust menu. Habanero tincture, beet Thai chili syrup, and grilled pineapple juice are just a few of the ingredients that elevate these delightful drinks.
Uchi Austin
Uchi Austin is an upscale sushi restaurant located in a refurbished South Austin bungalow. Since 2003, Chef Tyson Cole has proven himself as one of the American sushi masters, crafting unique takes on traditional sushi dishes. The menu is expansive and divided into "cool tastings," "hot tastings," makimono, yasaimono, and an assortment of traditional sushi dishes and daily specials. A quick glance at the menu is rarely enough to make a decision, as there's so much to take in. Some standouts include bigeye tuna with goat cheese and pumpkin seed, Tasmanian ocean trout, duck liver, and 72-hour short rib. The entire meal is guaranteed to be intimate and unlike anything else in town.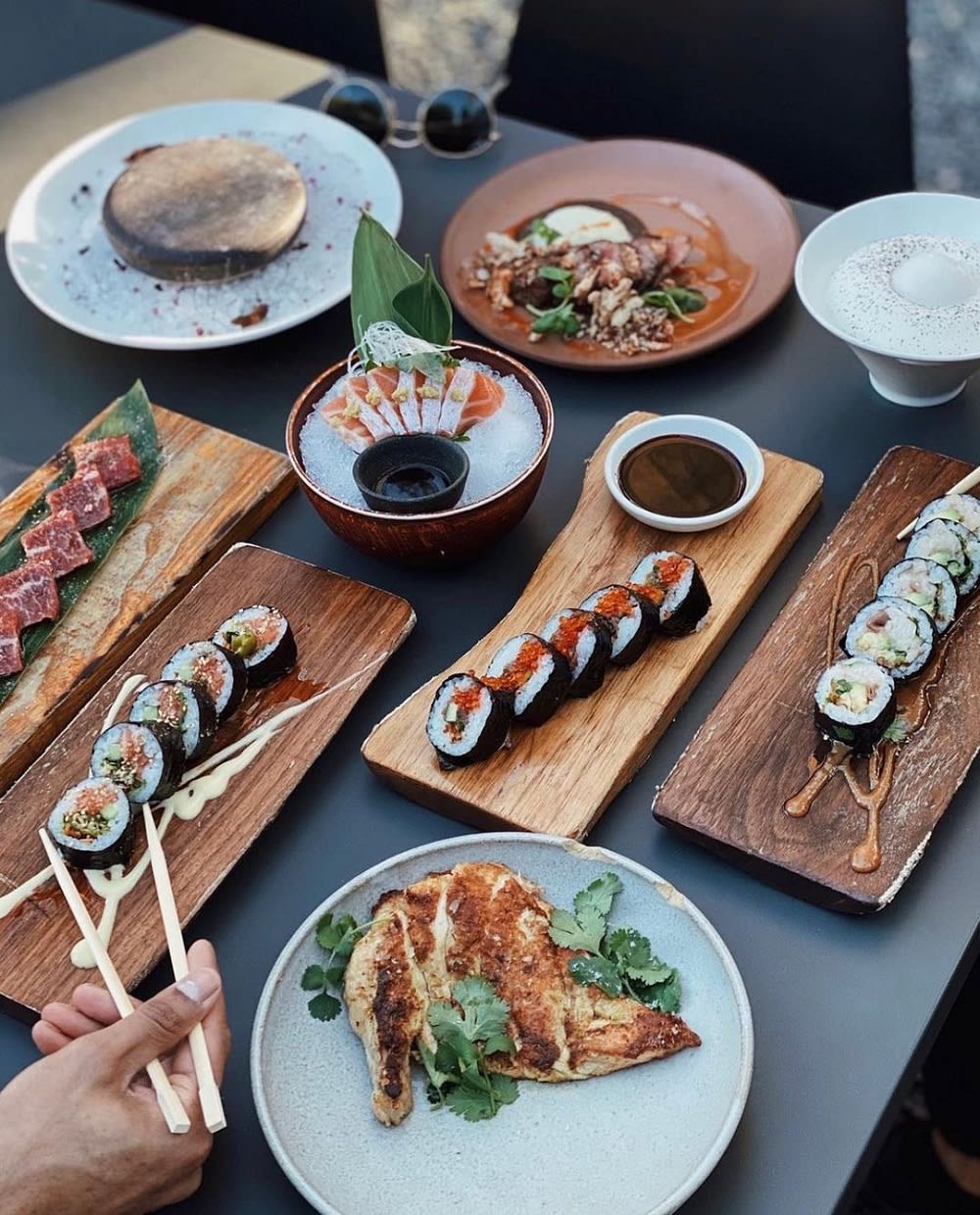 Credit: uchi austin
Mikado
Another fantastic sushi option to enjoy in Austin is Mikado, a Northern Japanese-style tapas restaurant that brings sushi and chilled sake to the Texas hill country. One of the unique items on this menu is the madai, a red sea bream dish. Madai is culturally important to the Japanese, and boasts a flavor that's equal parts firm and tender, while also being sweet and mild. Try the madai nigiri and pair it with a range of other menu items, like the Aloha Ceviche or the Chirashi Bowl. The Mikado wine list is also extensive, so give some thought to pairing your meal with a delicious wine.
Odd Duck
Odd Duck, with its creative menu of locally-sourced food and craftsman-style cooking, is working hard to be odd in the best way. Owned by brothers Bryce and Dylan Gilmore, Odd Duck is a place to share food, drinks, and hospitality in homage to the culture of Austin. The menu is full of fun takes on New American food, like the cast iron cornbread, the fried whole quail, and the aged pork loin with sweet potato curry. For dessert, break the mold and enjoy some French toast. The vanilla ice cream with cajeta, apple, pecan, and brown butter cereal make for an autumnal treat. When it comes to cocktails, Odd Duck keeps the originality coming, with its Draft Rum Punch, Amarillo hopped Dripping Springs vodka, and Monkey Shoulder blended malt whiskey.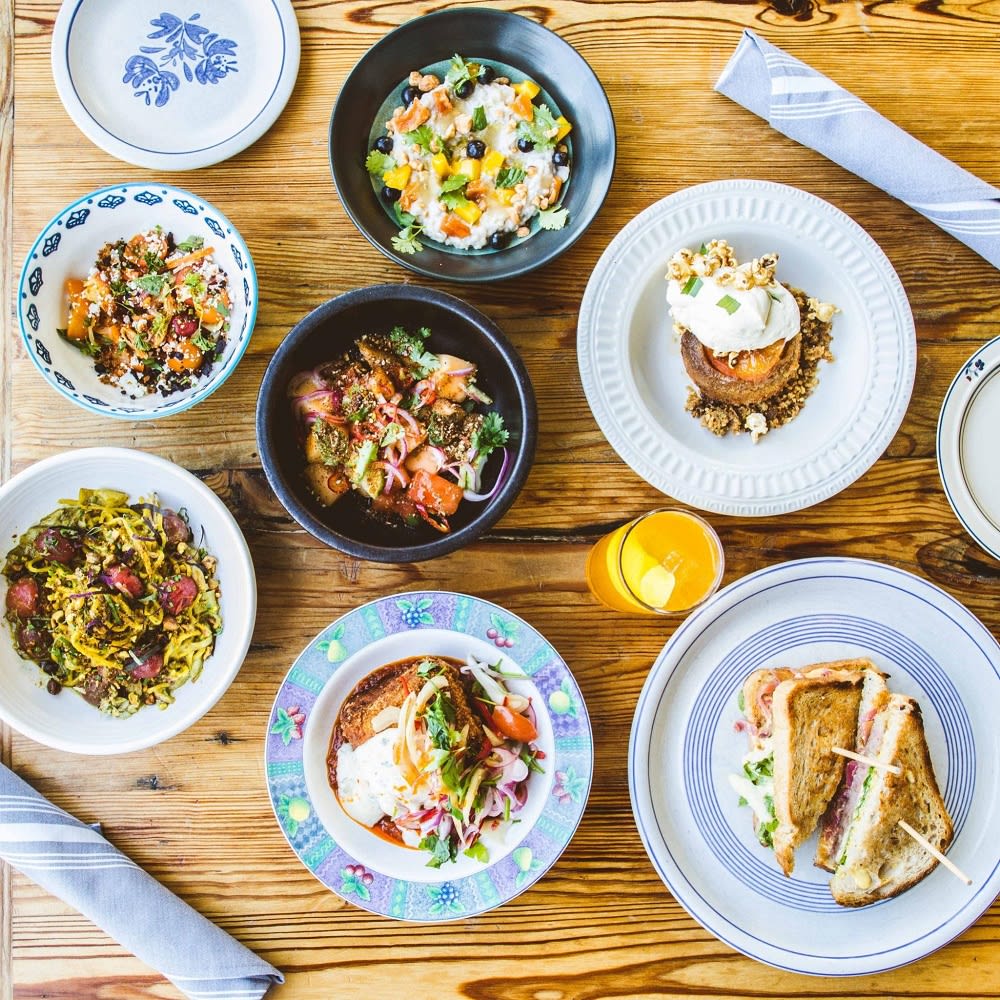 Credit: Odd Duck
Jeffrey's
For an upscale French dining experience, look no further than Jeffrey's. This neighborhood bistro transports you to Paris, with its tuxedo-clad waiters, modern chandeliers, and large wooden booths. There's a lot that Jeffrey's does well, but the dry-aged prime beef is above and beyond the rest. The grill menu offers a range of steaks at different price points, including everything from a petite tenderloin filet to a 32-day aged dry porterhouse. Paired with Jeffrey's homemade sauces, these cuts are guaranteed to leave an impression. In addition to grill items, consider the sunchoke tortellini and hamachi carpaccio. No two options here are alike, but you'll find that all of them are delicious.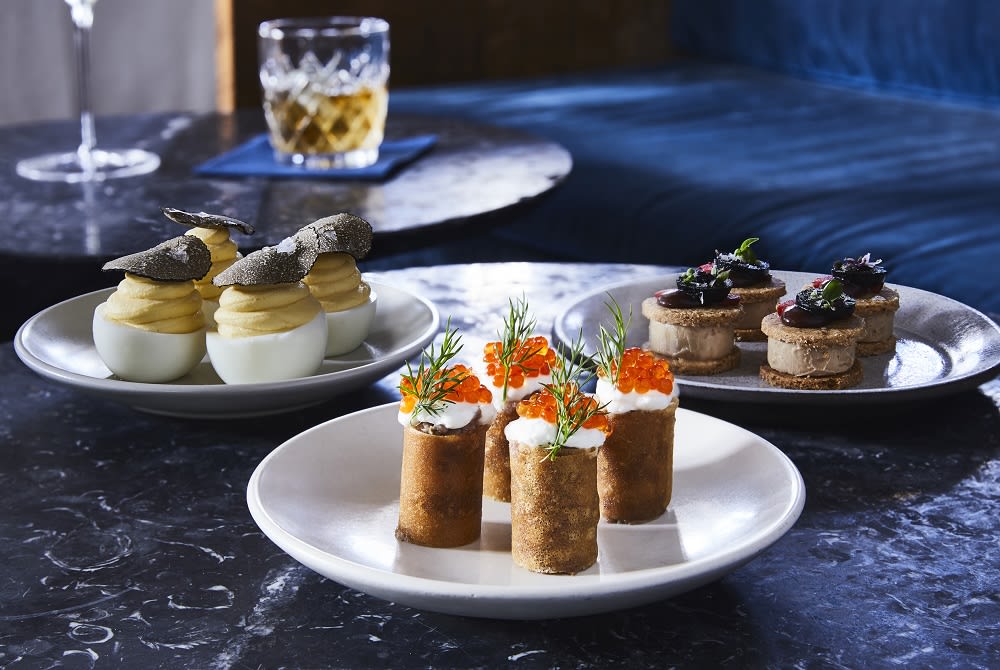 Credit: Jeffrey's
Moonshine Grill
Moonshine Grill specializes in comfort and cocktails, within a rustic-yet-artsy interior. It's a popular spot for events and offers diverse, event-specific menus. During a visit to Moonshine, you can expect hearty comfort plates with a twist. The Original Moonshine "Corn Dog" Shrimp with honey mustard and blueberry swirl is a legendary classic, and something you'll find is completely unique to Moonshine. The Green Chili Macaroni is another elevated option that packs some spicy flavor. Of course, Moonshine also knows a thing or two about cocktails. The Bourbon Slush is a favorite, with its bourbon, sweet tea, lemonade, and amarena. Moonshine also does everything it can to support Austin's local farmers and ranchers.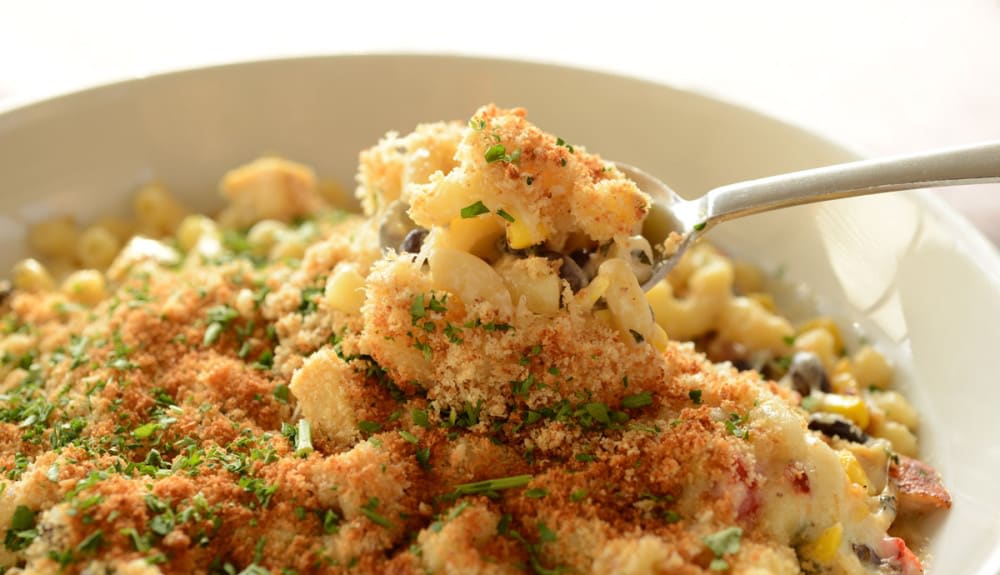 Credit: Moonshine Grill
Suerte
Located in the heart of East Austin, Suerte is an award-winning restaurant led by Chef Fermin Nunez, who crafts exclusively with fresh, seasonal ingredients. The most important ingredient is masa, a flavor central to authentic Mexican cooking. Suerte's menu offers an exciting combination of traditional Mexican dishes and authentic Austin ingredients, combining to make fresh, flavorful dishes. The tacos are anything but standard fare, with options like confit brisket and black magic oil, and chile-rubbed beef shank. You'll want to save room for dessert at Suerte, where the buckwheat honey cakes with rice buttercream remains one of their most popular items. No matter when you dine at Suerte, you're sure to leave with a great appreciation for Mexican cuisine and heritage.
Looking at homes for sale in Austin?
If you're interested in buying Austin luxury real estate, work with trusted local realtor Leslie Gossett. Leslie's local expertise, market analysis, and customer service will make your Austin buying experience both smooth and educational. Leslie specializes in the city's luxury neighborhoods and can help you find exactly what you're looking for in your next home.

*Header Image Credit: Mikado