Being privy to the latest trends in interior design helps keep your Austin luxury home relevant, without sacrificing your own personal style. Styles and trends have shifted over recent years to accommodate a more hybridized lifestyle at home, for both comfort, work, and general functionality. The following are some current trends you may want to try out in your Austin abode.
"Grandmillennial"
This trend came into vogue as millennials began buying homes and incorporating vintage items in their design. The term combines grandma and millennial, which encapsulates this trend perfectly.

The decor items used in this style are more traditional—featuring floral and damask wallpapers, needlepoint cushions, blue and white china patterns, wicker lampshades, and tassels and skirts on furniture. These once dated decorations are seeing new life and being combined with modern design elements. Modern or contemporary furnishings combined with these vintage pieces make up this unique trend.
Shades of brown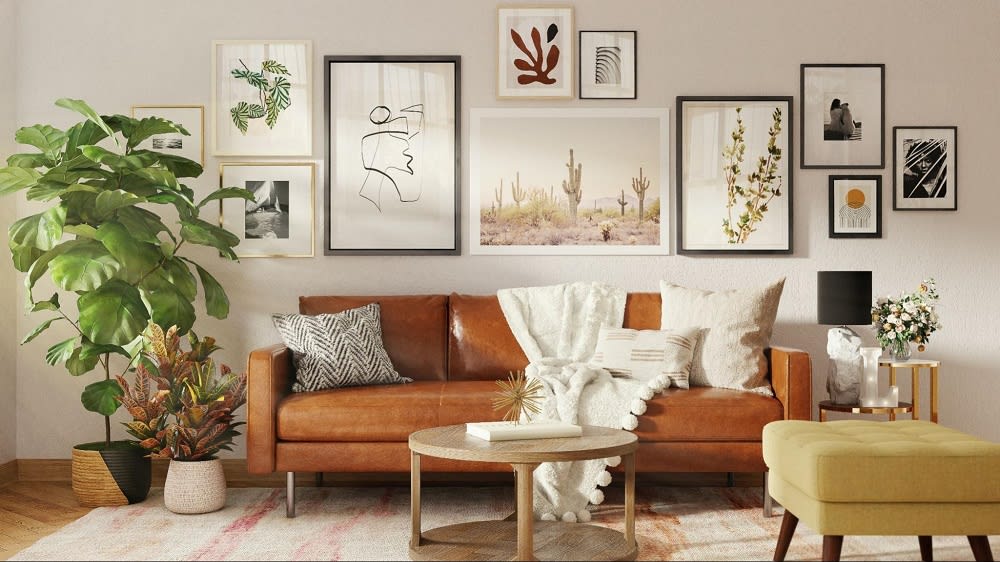 Depending on the shade, brown can make a space feel warmer or cooler. Many professional decorators are using varying shades of brown in furniture and decor to create a chic and modern look. When incorporating this trend into your Downtown Austin luxury home, you can choose to add a few pops of color or deck your space out from furniture to throws, pillows, and wall art using a variety of shades.
Brown is versatile and is complimented well by other colors such as golds, greens, blues, and reds. Additionally, traditional Texas decor works very well with this color palette You can use different shades of brown around your home in a variety of ways—easily incorporating a popular trend into your space.
Leather furniture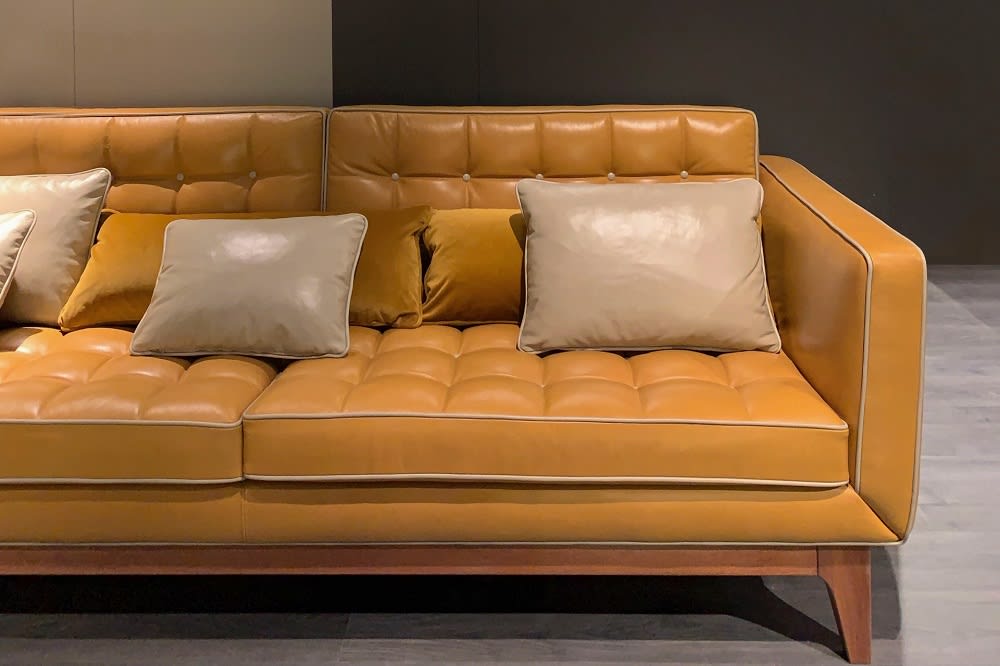 Leather is a perfect way to add warmth and elegance to a Texan home. Leather furniture is stunning and can easily create a luxurious vibe in whatever room it resides in. Whether you bring in a sofa, chair, or ottoman, you can't go wrong when it comes to leather. On top of its aesthetic appeal, leather tends to last much longer than other materials. It doesn't rip or fade easily and stays clean. Leather is also a breathable material which means it will adjust to your body temperature quickly and keep you comfortable.
Natural inspiration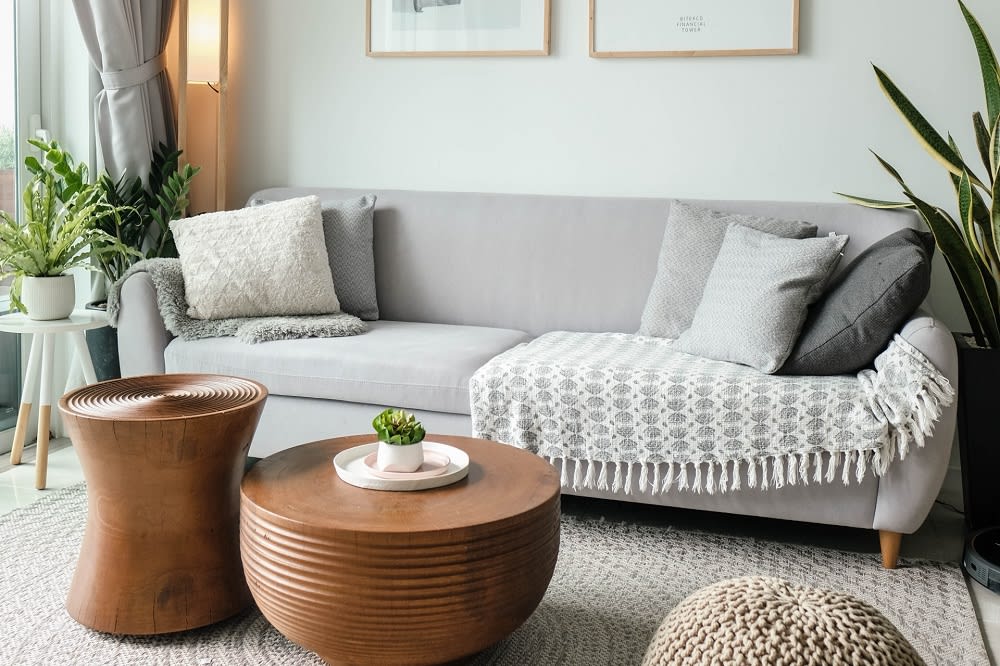 Nature-inspired decor is a popular trend that can easily be incorporated into your Austin home with materials like marble, stone, and terracotta used for countertops, bathtubs, backsplashes, and even tables. Crystal and glass can also be used to help bounce light around a room and add a touch of elegance. Wood shelving along the walls provides a great space to display items such as clay pots and ceramic bowls—each adding a natural touch to your space. Adding houseplants to your space is a lush, fast, and affordable way to add a natural touch to your Austin luxury home. You can even cultivate a small herb garden in your kitchen if you're feeling ambitious. Overall, when trying to emulate this trend in your home, think natural, calming, and earthy.
Dual-purpose rooms
With more and more people working remotely, rooms that can serve multiple purposes have become extremely desirable. Dual-purpose rooms give you the ability to do more in your space; you just have to get a little creative. Your home office could also double as a gym, or you can add a desk to your bedroom to have another option to get your work done. Use decorations to your advantage by creating decorative walls behind where you know you will be working. That way if you have to take a Zoom call, you'll be ready to go with an aesthetically pleasing background.

Just make sure you manage your space wisely, as utilizing more space for functionality can easily create disorganization and clutter if you aren't careful. Make sure you're outfitting your home with organizational areas and pieces that allow you to keep your spaces as clear and as spacious feeling as possible.
Curved furniture
Curved furniture was initially made popular in the 1960s, then saw a big revival in the 1980s. Now, several decades later, it's back again.

People love this trend because curved furniture can create a softer look in rooms, creating a more warm and friendly environment. These pieces are also conversation starters because of their unique and intricate look. This trend can be employed in drastic ways, with furniture such as sofas, coffee tables, chairs, and lamps featuring dramatic curves. It can also be subtle using just a slight curve in the arm of the chair or couch or on the base of the coffee table. Because of the shape, curved furniture is versatile and can easily fit into the spaces of your Austin home. You can incorporate curved furniture in any decor style, and go antiquing to find vintage gems from the past.
Venetian plaster and limewash
Venetian plaster and limewash add dimension and personality to a space. This technique allows texture to enhance and transform any wall by subtly creating intricate strokes and shades. On top of the gorgeous look, people also love Venetian plaster and limewash because it's non-toxic and eco-friendly. Plus, limewash paint has been found to create better indoor air quality.
Textiles and textures
Patterns and textures add visual interest to a space. When you combine texture with patterns you can bring the entire room together and craft a compelling and unique atmosphere. You can use this trend in your Austin home by incorporating rugs, tapestries, pillows, and blankets. Place them alongside muted tones or stark white walls and furniture to create contrast. Just make sure that you use this trend sparingly because it can be overwhelming when it's overdone. It should enhance the space and add to the other features—rather than be a loud distraction.
House hunting for Austin luxury real estate?
If you're interested in buying or selling real estate in Downtown Austin, set up a consultation with Austin luxury realtor
Leslie Gossett
to start your journey.