Tarrytown is known for its architectural beauty and residential charm. When it comes time to sell a Tarrytown property, you can't only rely on the appeal of the location. Whether you're working with an expert or are experimenting with DIY approaches, staging is crucial in today's real estate market. An un-staged home will stick out like a sore thumb and will likely be less appealing to buyers who are touring a variety of options.

Not all staging tips are created equal, so we're breaking down the ones that are sure to make your Tarrytown property pop!
Boosting Curb Appeal
Judging a book by its cover isn't just acceptable when it comes to real estate — it's necessary. Your Tarrytown home's landscaping and exterior are the first things people will notice, so it's important to pay them special attention.

If you have an established landscape already, you'll just need to trim and adjust. Make sure your front yard and/or walkway are clear of branches, leaves, and other debris.

If you don't have much landscaping, it's a good idea to invest in some statement-making potted plants or a garden fountain. These touches add delicacy and detail to a home. Power wash your entryway and assess your home's exterior for any damages.

A freshly painted door and matching trim will make the house feel cohesive. Buyers also love brightly colored doors, so if your door could use a "pop," choose from bright orange, turquoise, or one of these other colors. You want your home to be the most visually appealing one on the block!
Emphasizing Outdoor Spaces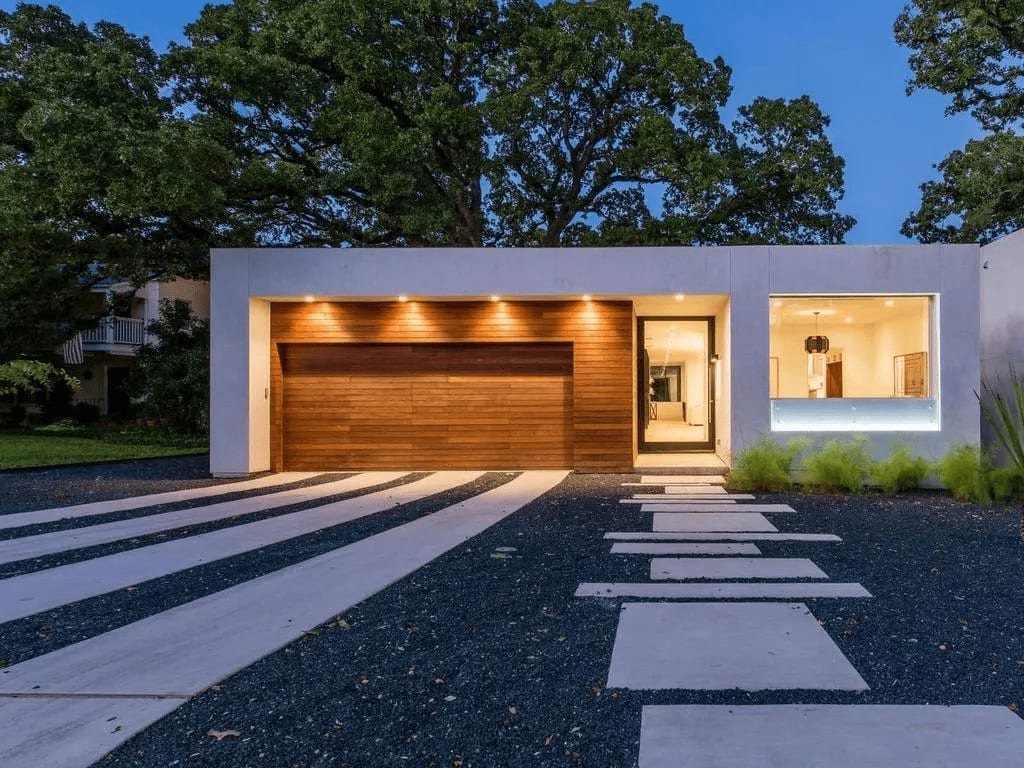 This past year forced people to turn their outdoor spaces into multi-use areas (gyms, common spaces, etc.), so it's important these spaces look appealing to potential buyers. If you have a pool, make sure it's clean and sparkling. Stage your patio or porch as you would your home's interior — clean the outdoor furniture and arrange it so it's ready to welcome guests. Add some flowers to the table. If you're willing to make investments, consider adding a fire pit. They're great centerpieces for an outdoor space and are perfect for families who love roasting marshmallows!
Focusing on What Matters Most
When it comes to staging your Tarrytown home, not all rooms are created equal. Of course, the goal is for each room to be staged to perfection, but that might not be realistic for every seller. Try to focus on the rooms that are most important to buyers: the living room, the kitchen, and the main bedroom. Studies show these rooms can make or break a potential buyer's visit.
Emphasizing The Living Room
Buyers want to envision themselves relaxing, watching TV, and/or entertaining in their common spaces. When it comes time to stage the living room, it's important you create a room that's not too personal to you or your family. Tuck your family photos away somewhere, remove your dog's bed, and put your kids' toys in the closet. You want to let in as much natural light as possible — it will make the room look bigger and more welcoming. It's also important to re-paint the room if it's not already painted a neutral color. Choose from beiges, creams, and off-whites. These colors automatically bring calm energy and are easy to match. Put some fresh flowers on the coffee table, and voila! You have a room worth touring.
Updating the Kitchen
The kitchen is another space that takes a lot of wear and tear. It's also a room that's easy to let go of style. Look at your kitchen with a critical eye. Today's buyers want stainless steel appliances, flawless countertops, and a lot of storage space. Dark kitchen cabinets are having a moment right now, so look at the trends when deciding what color to repaint them (repainting is a must). Clear out every storage area to show what's possible. Make sure your counters are clutter-free, save for some decorative flowers and/or fruit bowls. You'll also want to dress up your kitchen table with placemats, flowers, and an area rug. These little touches will make your kitchen look good as new.
Neutralizing the Bedroom
Today's homebuyers expect main bedrooms to provide a respite from the rest of the house. No matter the size of your Tarrytown bedroom, you want it to feel neutral and calm. Avoid any overbearing decorating themes (you may love your beach-themed bedroom, but a buyer might not). Dress your bed with a neutral duvet and some fluffy pillows. Similar to the kitchen, you'll also want to show off any storage space. Clean out your personal things and highlight those closets or built-in storage units. You want the space to feel both practical and cozy.
Updating the Bathroom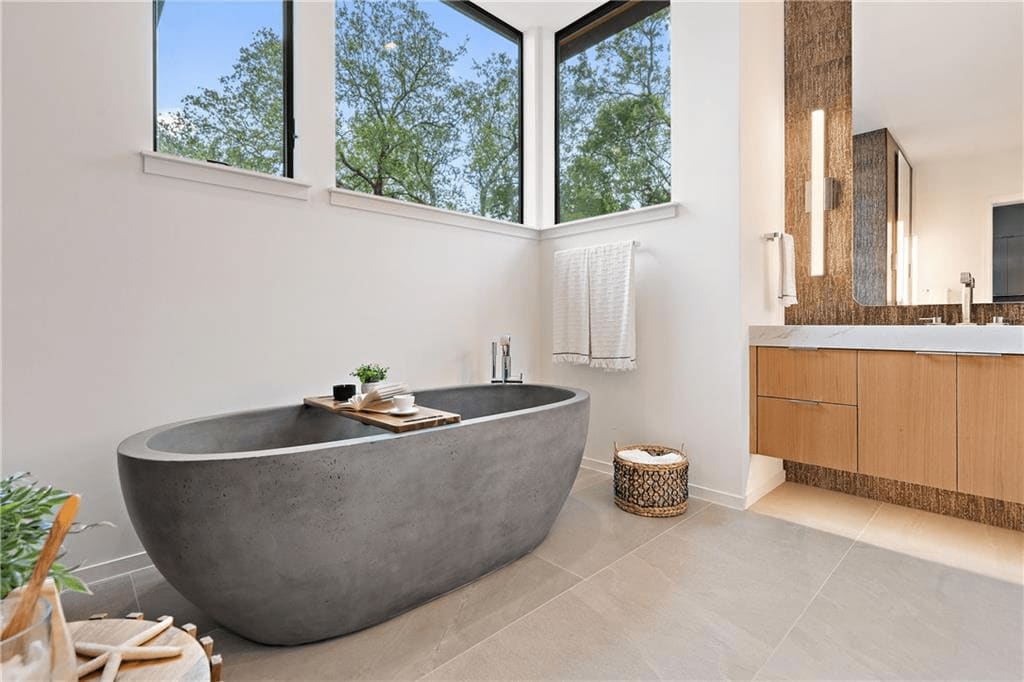 En suite bathrooms are another sticking point for buyers who want spa elements without having to leave their homes. Free-standing soaking tubs are popular for their luxurious features, like heated bottoms, jets, and scent diffusers. Sinks and countertops should be pristine and white, while shower tiles need to be freshly grouted. Buyers also want to see a lot of in-room storage; clear out all of your personal effects (even towels and linens) so the room looks as big as possible.
Adding Final Touches
When it comes to staging, success is in the details. You want to curate an experience that will make visitors feel at home. This means emphasizing what's already great about your spaces. Let in natural light, open the windows for some fresh air, and light a candle here and there. Studies show that the smell of freshly baked cookies can increase your chances of making a sale. You'll also want to limit distracting noises or visuals, like televisions and radios. You want your Tarrytown house calm, empty, and ready to sell!
Looking at homes for sale in Tarrytown? Contact Leslie Gossett today!