Do you plan to list your house among other homes for sale in Tarrytown this year? If so, you're in luck. The Austin area is currently experiencing a hot seller's market, meaning it's easier than ever to get multiple offers on your home and sell it quickly so you can move on to a house that better suits your current lifestyle.

However, just because the market is competitive does not mean that you can cut corners when preparing your house for sale. Tarrytown homes that are updated, clean, and presented well will get more interest from buyers and ultimately sell for more. Here is how to prep yours for listing.
Clear Out Clutter
Nothing will turn a potential buyer away from your home faster than a house full of clutter. Clutter makes your home appear poorly maintained and messy. It also makes it look smaller and hampers buyers' ability to picture themselves living there. Homes for sale in Tarrytown that are clutter-free will attract more interested buyers and receive more qualified offers than those that are crowded with stuff.

Before you list your home, go through and clean out excess belongings, including clothes, papers, books, and knickknacks. Then, rent a storage unit so you can put these items out of the way instead of cramming them into closets or attic spaces where they may still be seen by those looking at your house.
Stage It
Professional staging, which involves rearranging, removing, or adding furniture and décor by an expert to help your home stand out to potential buyers, can help your home sell for more and spend less time on the market. According to a NAR report, more than half of realtors surveyed said they believed buyers offer up to 20% more for a home that is staged.

In addition to redecorating and freeing up space in homes for sale in Tarrytown, pro stagers will also ensure that each room in your home has a designated purpose. For example, if you have a guest bedroom that doubles as a closet and a hobby room, a stager may remove your belongings and add a desk and bookshelves to create a dedicated office space.

Not comfortable having a stranger come into your home and handle your belongings? You can also have your home virtually staged. This process involves having digital photos taken and altered with photo-editing software to make your home appear staged in virtual tours and online listings. Not only is virtual staging more versatile than traditional staging, but it's also less expensive.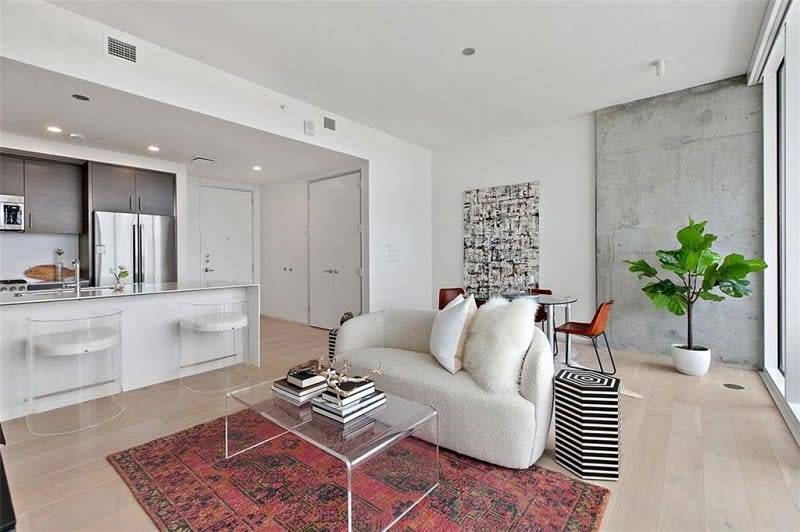 Focus on Curb Appeal
Whether potential buyers are looking at homes for sale in Tarrytown online or in person, the first exposure they will have to a home is likely the landscaping and front porch area. To ensure your home makes the best first impression possible, make sure your lawn, trees, and bushes are well-manicured. Fix any minor eyesores like cracks in the front walk or broken steps. Freshen up or replace your mailbox and front door.

If your front yard needs a little visual appeal, add some colorful potted plants for flowers to the walkway area or to the front porch. Before you list your home, have your Tarrytown real estate agent or a friend drive by your home and see if anything stands out to them that could take away from the appeal of your house, then focus on these issues.
Make Any Necessary Repairs
If you have problems with your home's roof, floors, doors, plumbing, or fixtures, make sure you address these before you list the property. If you're not sure what you need to fix, consider a pre-listing home inspection. This process gives you upfront info on the condition of your property so you can make repairs and strengthen your negotiating position.

A pre-listing inspection generally ranges from $350 to $500 and will tell you if your home has any significant problems that will come out during an inspection requested by a buyer. A pre-listing inspection not only provides you with valuable information but can also help you reinforce your asking price. Your Tarrytown real estate agent can promote that you've already performed an inspection and fixed any issues when marketing your home.
Repaint and Depersonalize
Just because you love the purple walls in your living room and your collection of Beatles memorabilia in the bedroom doesn't mean potential buyers will feel the same. To make your home as appealing as possible to those who look at it, repaint rooms in neutral tones and remove any personalized items like family photos, hobby materials, or unique pieces of artwork or décor.

Not sure what buyers may be looking for when they tour homes for sale in Tarrytown? Ask your real estate agent to go room to room with you and make suggestions for how you can make changes to each to make it universally appealing.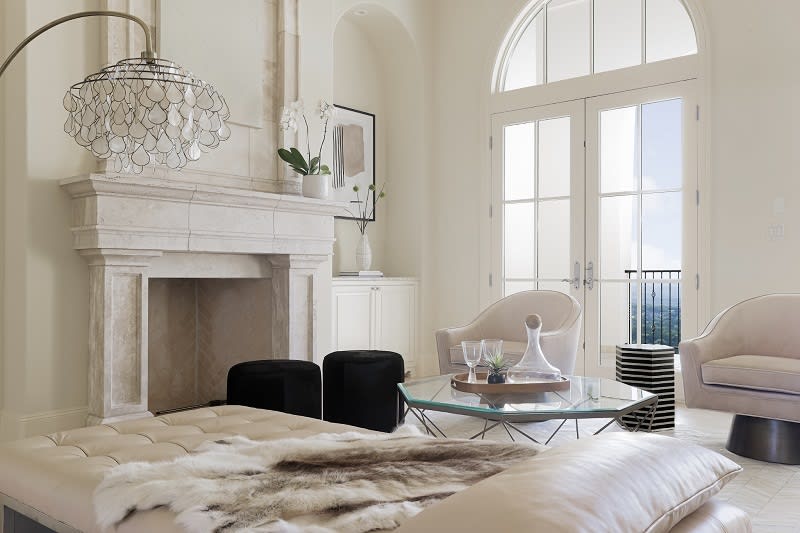 Deep Clean
Potential buyers of your home will be looking in every nook and cranny, so you'd better make sure those nooks and crannies are sparkling clean! The best way to help your home shine prior to showings is to hire a professional cleaning company that specializes in preparing homes for sale in Tarrytown for listing. A clean house looks more well-maintained and cared for than one that isn't and will lead to higher offers. Get a comprehensive cleaning before you list, and if your home stays on the market, get periodic touch-ups to make sure it remains pristine.

Ready to list your home for sale in 2021? Austin is having a booming real estate year, and you couldn't choose a better time to sell. When you follow the above tips to prepare it for listing, you can increase your chances of multiple high offers. When you're ready to take the next steps, reach out to expert agent Leslie Gossett for assistance.